---
Disclosure :
This site contains affiliate links to products. We may receive a commission for purchases made through these links.
---
Ceanothus Tuxedo – Chocolate Leaf California Lilac – New & Exclusive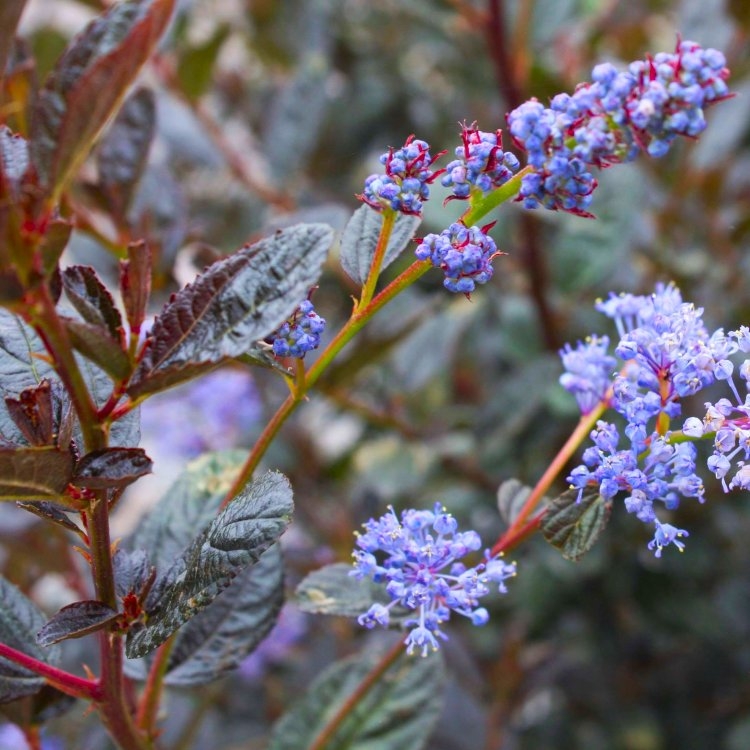 This Ceanothus Tuxedo plant is an amazing colour break-through, not just for the flowers, but the dark foliage. Reminiscent of bitter chocolate, unlike any other ceanothus in the world, this plant has virually black leaves, possibly with a hint of deep purple. A chance discovery in Ireland, this wonderful plant is just starting to become available.Easy growing Ceanothus Tuxedo should be treated just the same way you would any other evergreen ceanothus. The dark foliage shows up especially well against a pale wall or fence. It will flower prolifically in summer and autumn.Ceanothus 'Tuxedo' also know as California lilac really is an exciting new selection with its dark chocolate-colored foliage, it offers many interesting planting opportunities in the garden. It makes a dramatic specimen combined with silver, blue, and gray foliaged plants or sited at the back of a perennial border.Supplied in approx. 5 Litre containers.