---
Disclosure :
This site contains affiliate links to products. We may receive a commission for purchases made through these links.
---
Large 6-7ft Specimen Climbing Rose – Rose Antike 89 – Courtyard Climber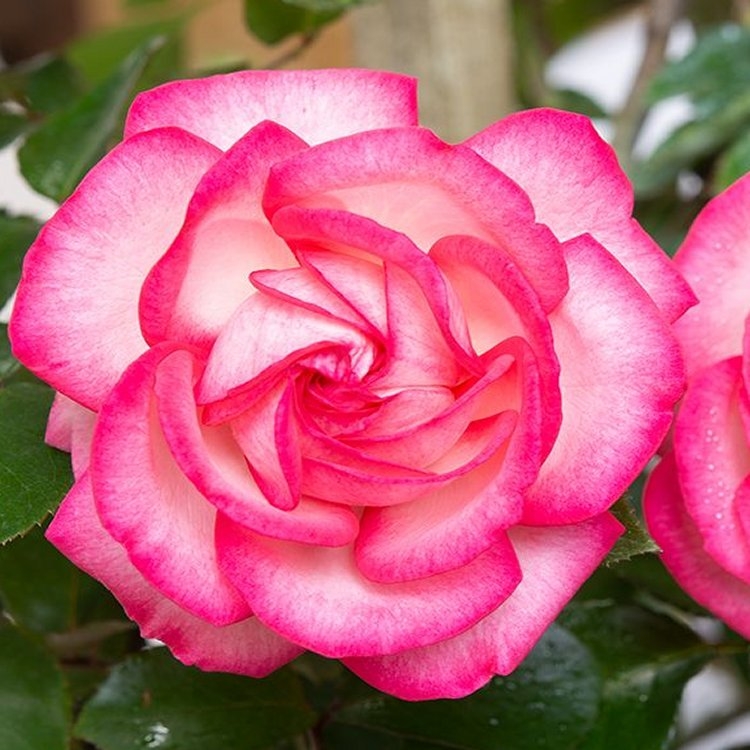 A vigorous climbing Rose that produces full looking flowers that are a rose pink that are white at the petals throat. These flowers are perfectly set off by the plantโ€™s dark green foliage. The flowers are slightly fragrant and so a sunny wall near the house would be perfect. It is also loved by our Bee population. it's a tough character, so will take a North wall, it is also capable of tolerating poor soils although to get the best out of it, mulch with some well-rotted manure each spring. โ€˜Antikeโ€™ will flower from June all the way until the autumn, and this will be encouraged by dead headed any spent flowers.Supplied in approx. 5.5 litre containers at a height of approx. 180-200cm.