---
Disclosure :
This site contains affiliate links to products. We may receive a commission for purchases made through these links.
---
Large 6-7ft Specimen Climbing Rose – Lykkefund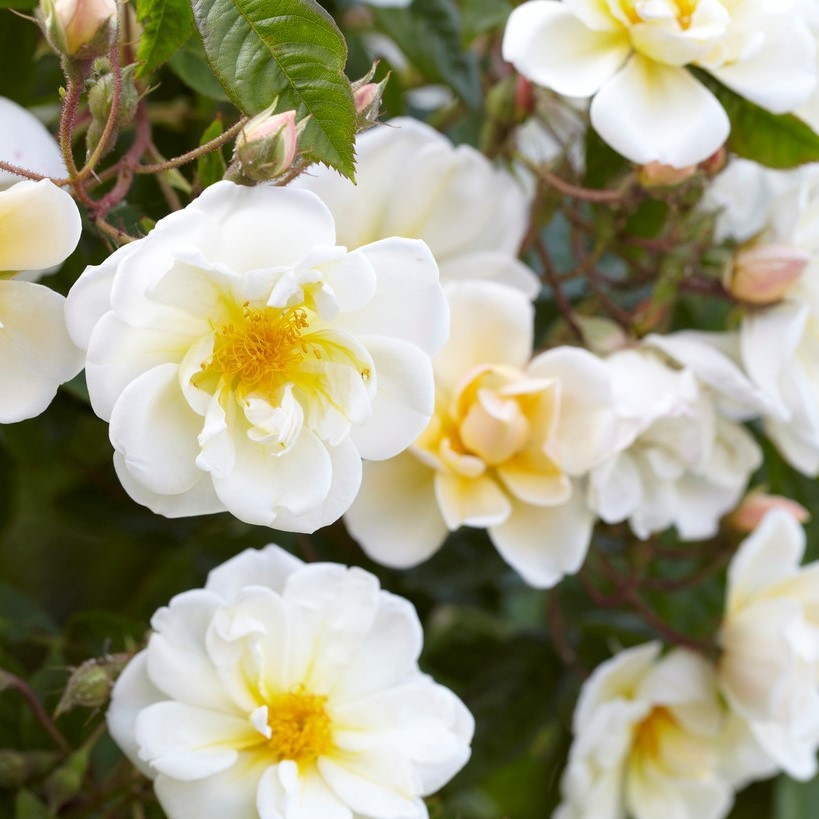 A graceful classic rambling Rose, perfect for an informal cottage border or even scrambling through a hedge or tree crown. Its vigorous by nature and can reach up to five metres. From early summer sprays of pale creamy yellow flowers, tinged with pink and fading to white are born generously throughout the plant and are enhanced by the plantโ€™s dark green glossy foliage.The flowers really make their mark with their strong fragrance that will lift the senses when neared. Like most Roses โ€˜Lykkefundโ€™ will grow in all soil types but will appreciate an annual top dress of organic matter. For best results position this Rose in a good sunny South or West facing spot. Supplied in approx. 5.5 litre containers at a height of approx. 180-200cm.