---
Disclosure :
This site contains affiliate links to products. We may receive a commission for purchases made through these links.
---
Muscari armeniacum – Blue Grape Hyacinth – Pack of TEN Bulbs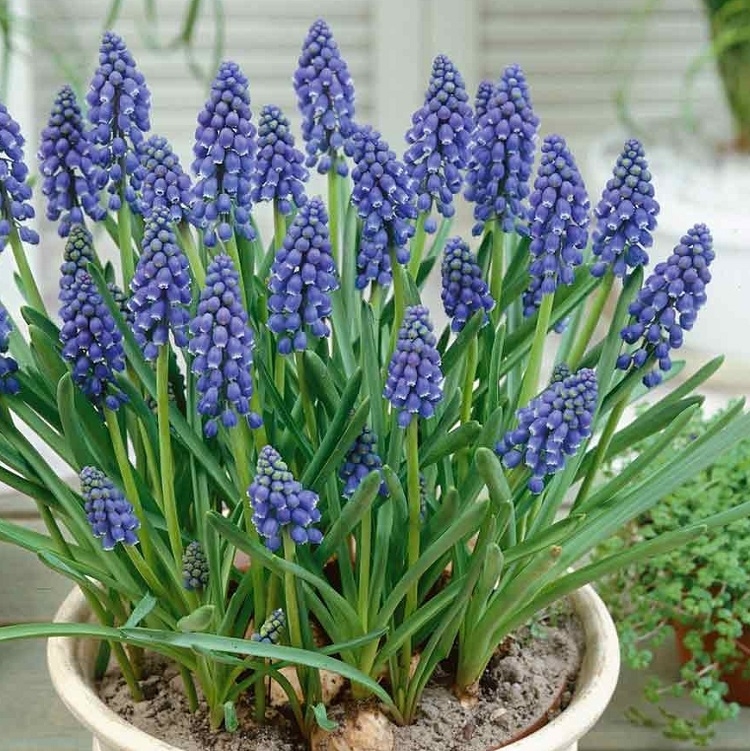 WINTER SALE- Usually 3.99, today just 1.99 – Save ฃ2!The Blue Muscari are unassuming flowers that add a sweet, fragrant touch to the spring garden. Tiny bell-shaped blue-purple florets, each with a very delicate white border, form a compact cluster that looks like an upside-down bunch of grapes. Muscari often multiply and spread over the years if planted out in the garden and are perfect for naturalising under trees and in shrub borders. The flowers remain beautiful for a long period too, which is an added bonus early in the year when flowers are less prevalent in the garden. Supplied as a pack of 10 Bulbs.WINTER SALE – Usually 3.99, today just 1.99 – Save ฃ2!